CCS First Graders celebrated the 120th Day of School today! Check out these creative T-shirt designs using 120 items!!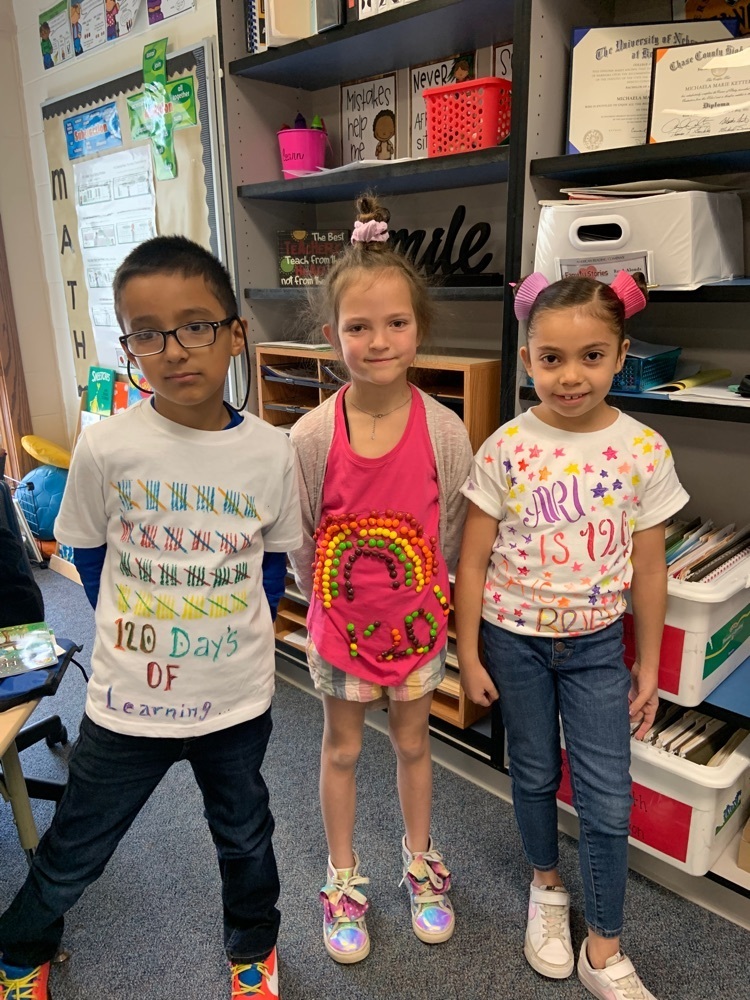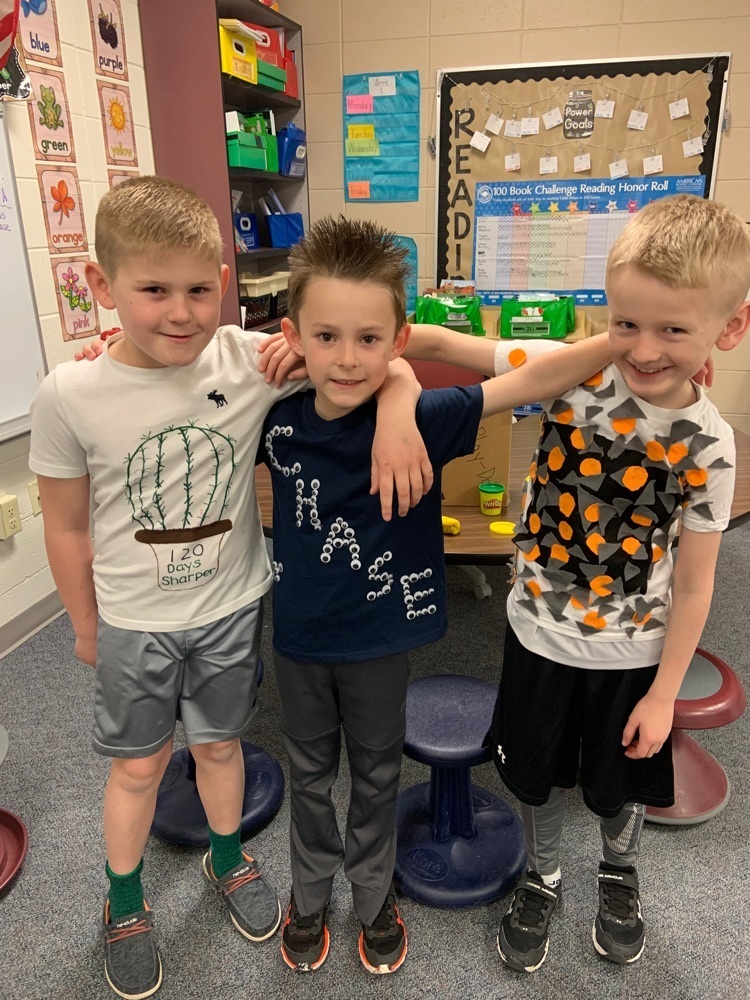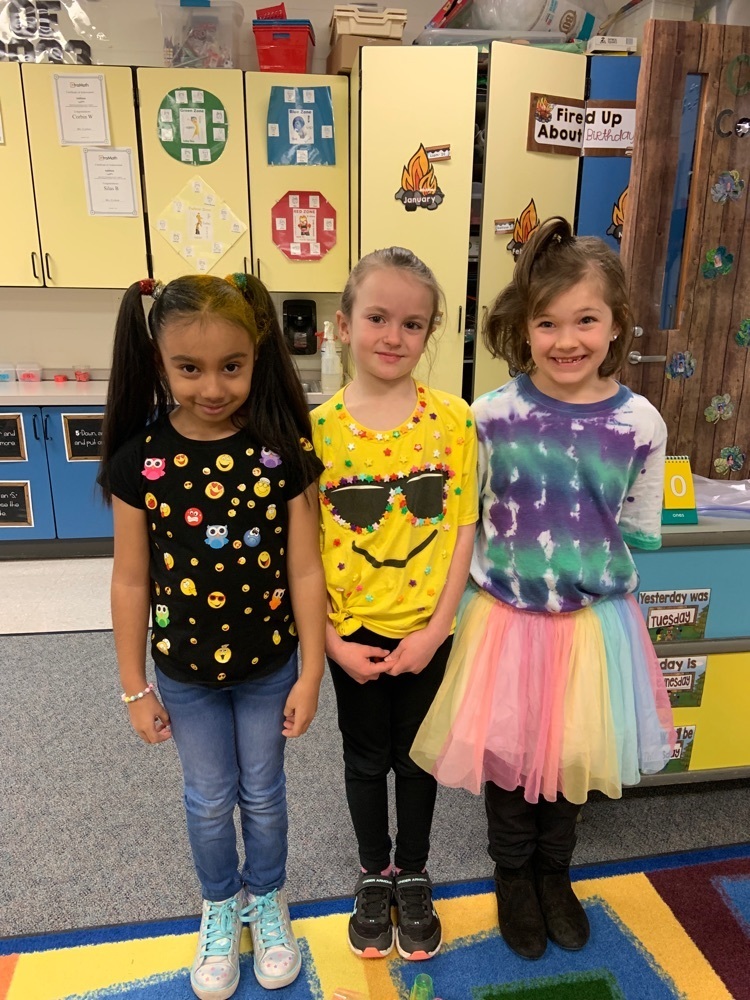 4th graders studying the movement of tectonic plates with graham crackers and frosting.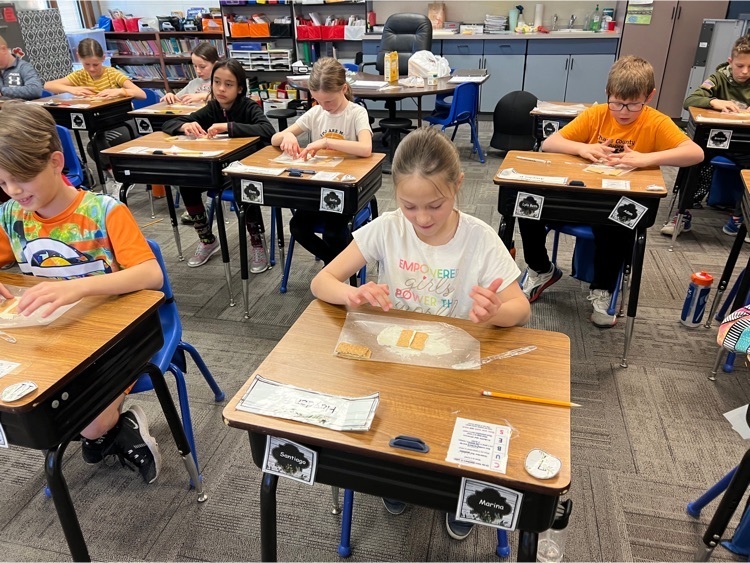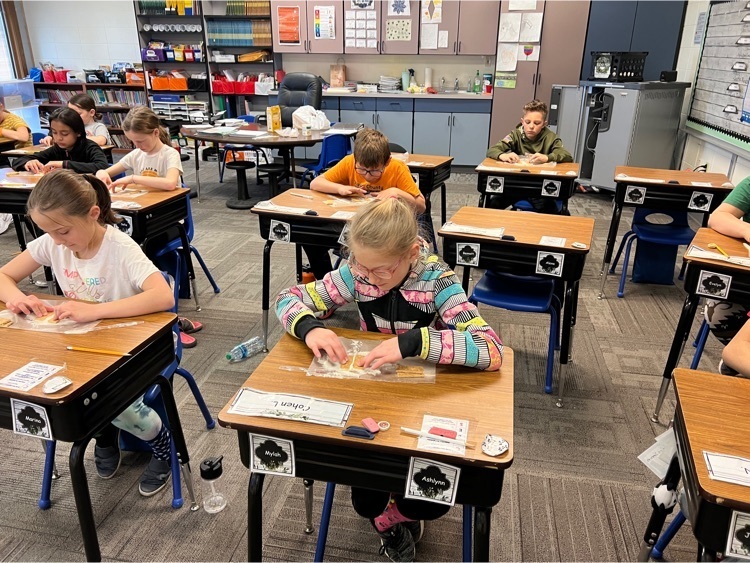 First grade practiced building man made structures today with materials found in nature.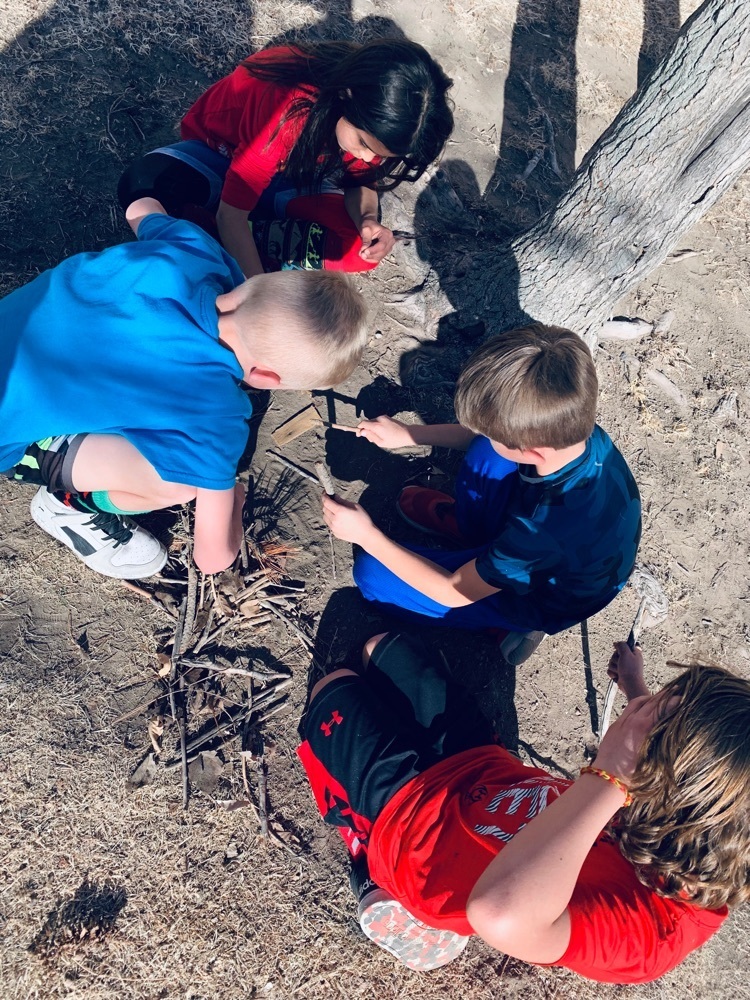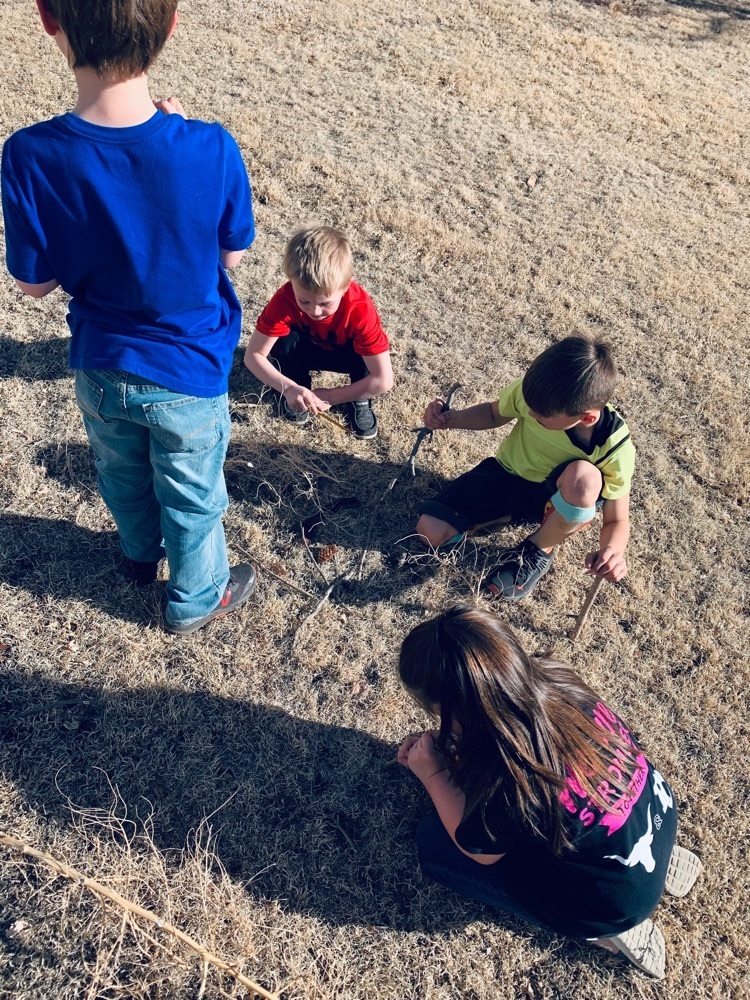 The High School Quiz Bowl Team participated in a duel with Perkins Co last night. It was a good night for some experience and fun! #CCS&PCSnerdsrock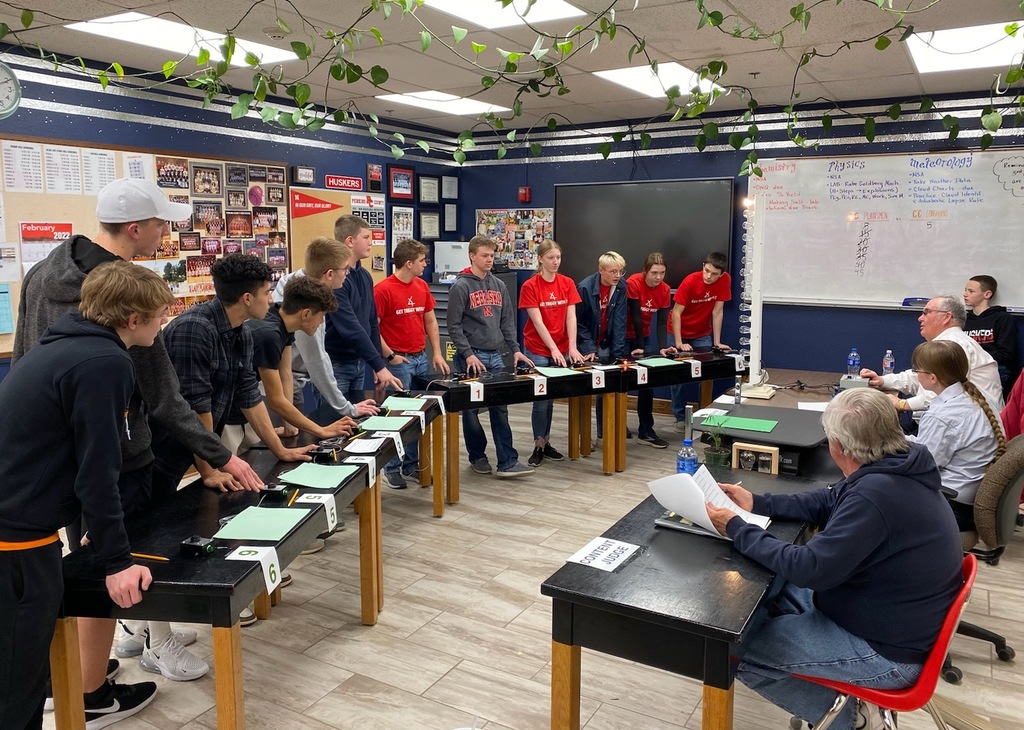 CCS FBLA would like your help with their Feed NE project. Bring an item for the Chase County Food Pantry and drop off in Mrs. O'Neils room by Tuesday this week.

Chase County represented our school well at Nebraska Statehood Day today.🌟 Way to go students!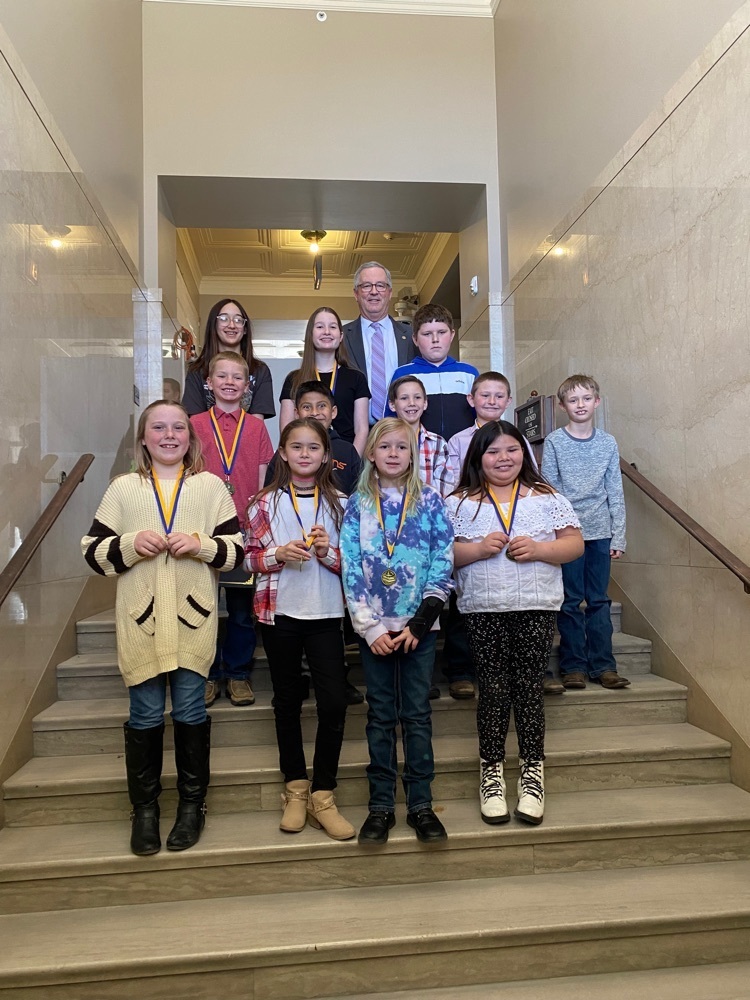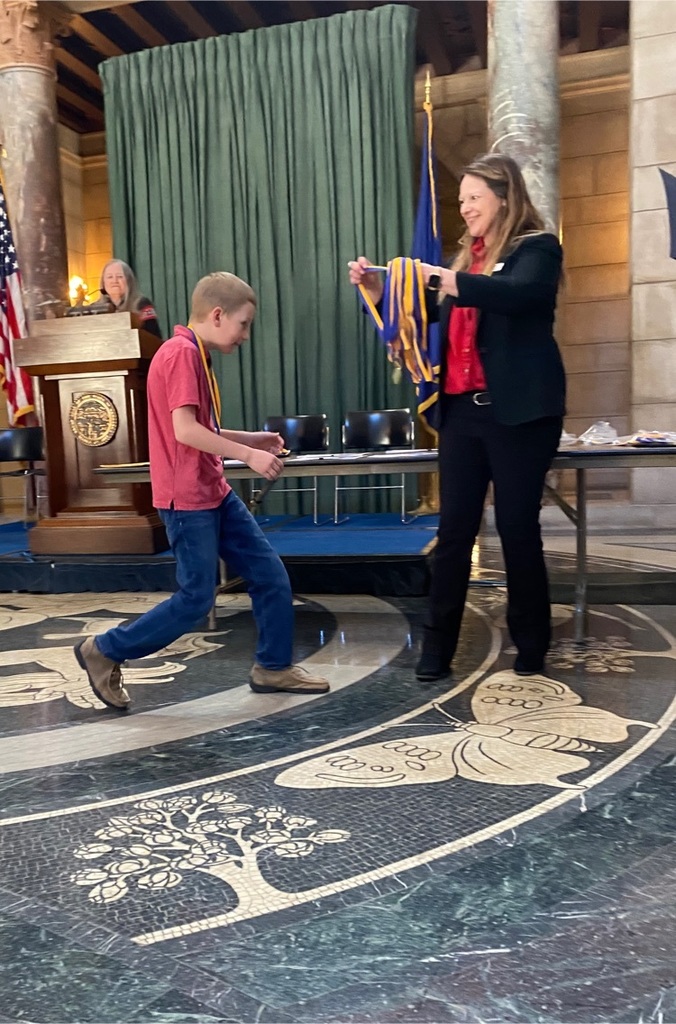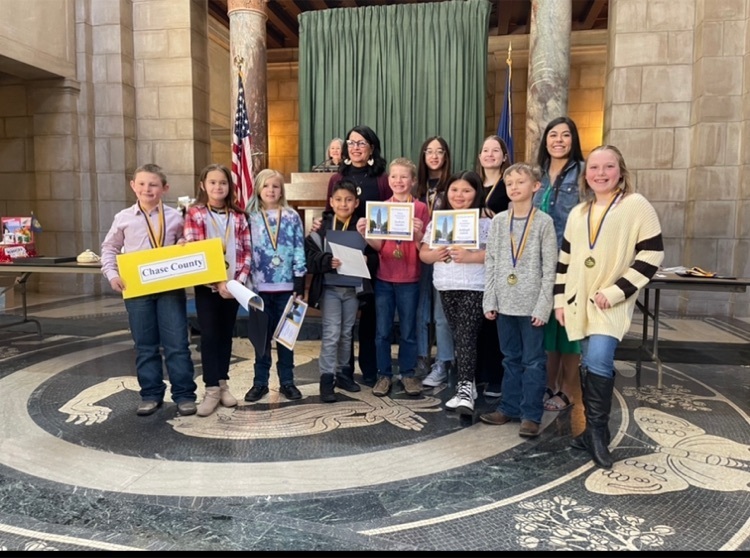 Design class, Linocut Block Printmaking.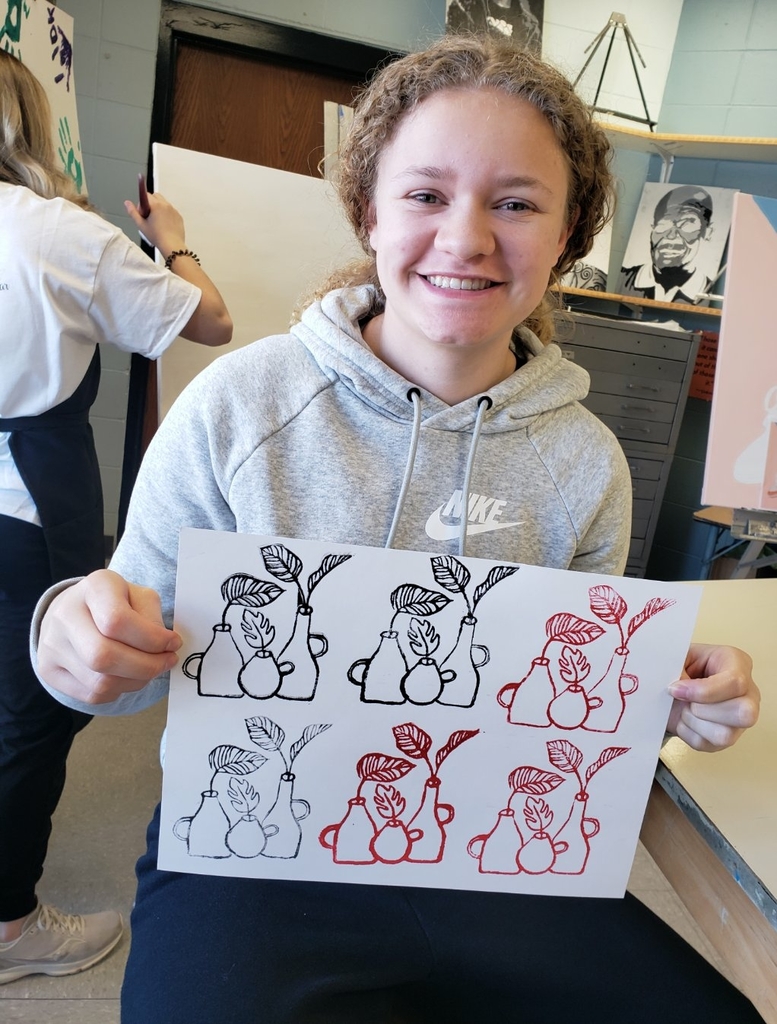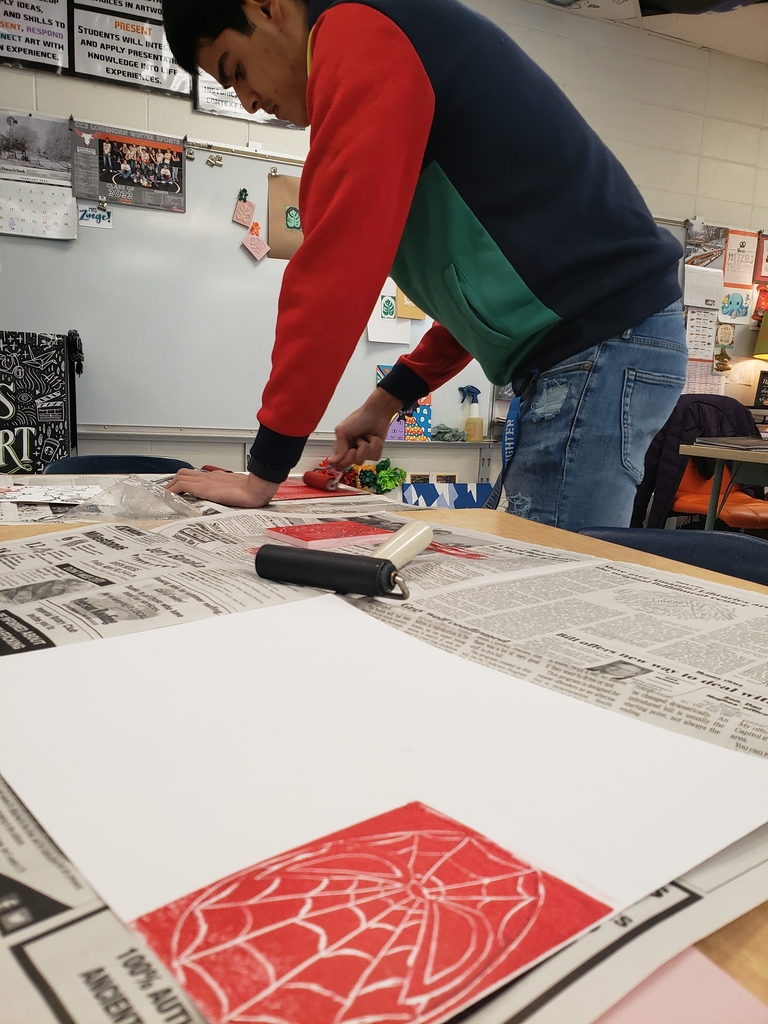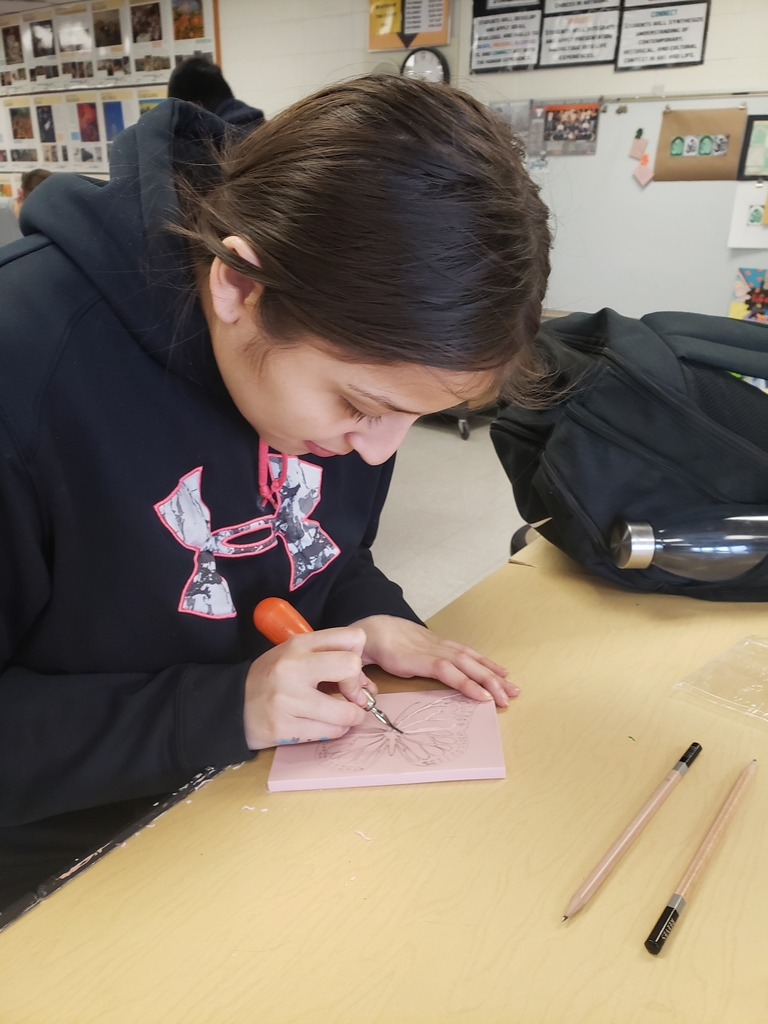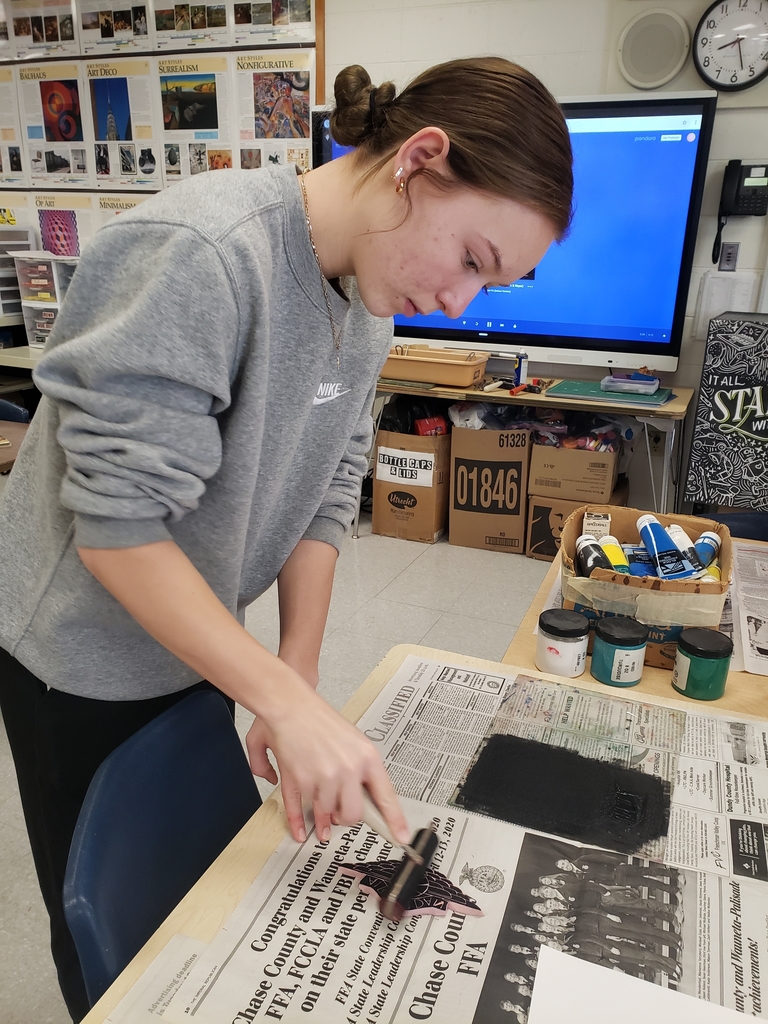 PBIS winners from last week and this week! Positive Behavior Interventions and Supports is a school wide approach to produce consistent and positive behaviors.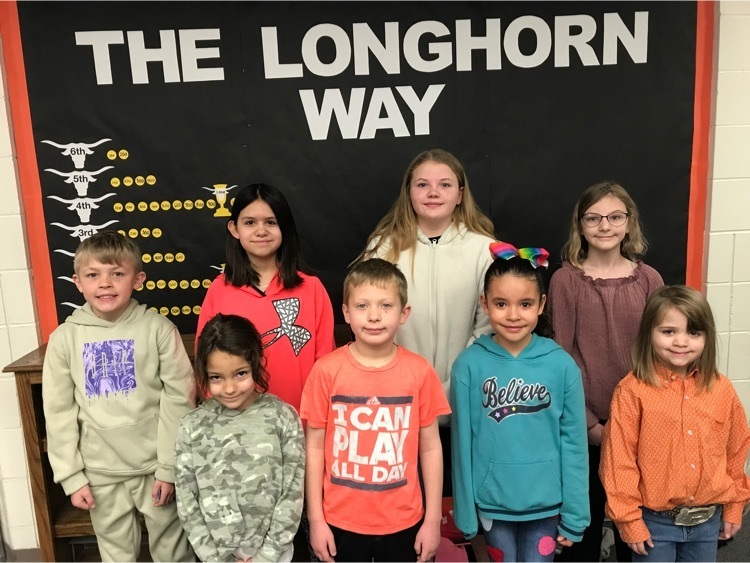 Menu Changes for Thursday: We will not be having chicken nuggets. For a substitution we will have the following. Grades K-4-Hot Ham and Cheese Sandwich Grades 5-12- Spicy Chicken Bites
SPVA Speech Results: Mason T.: 3rd in Persuasive! Brayan C.: 3rd in Serious! Kobe N.: 3rd in Entertainment! Way to go, Longhorn Speakers!!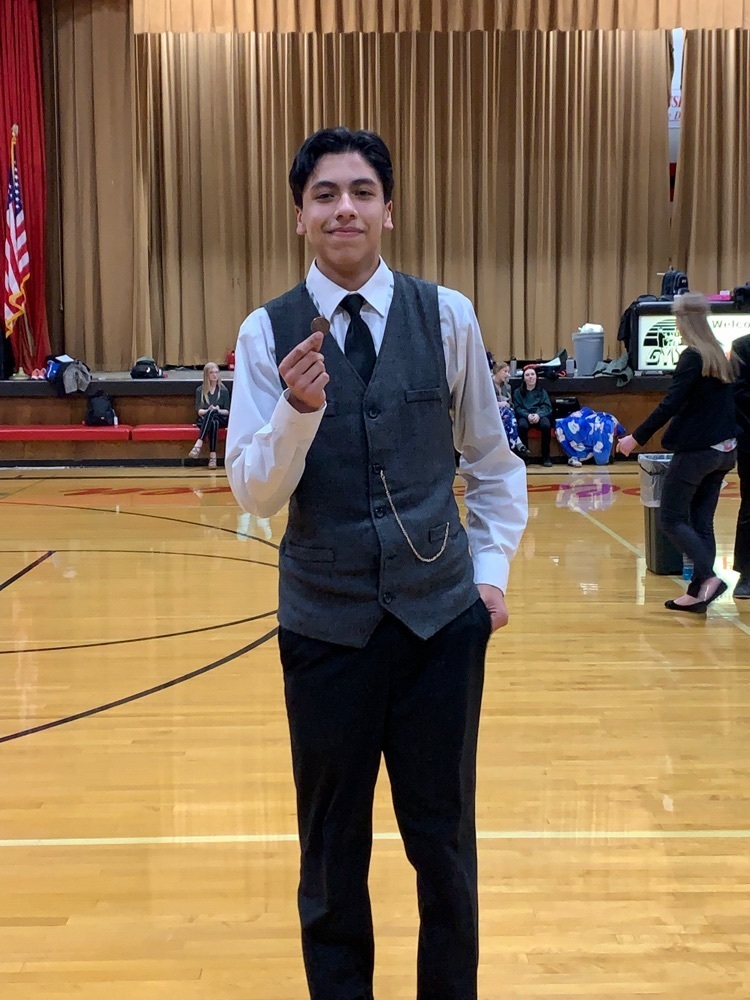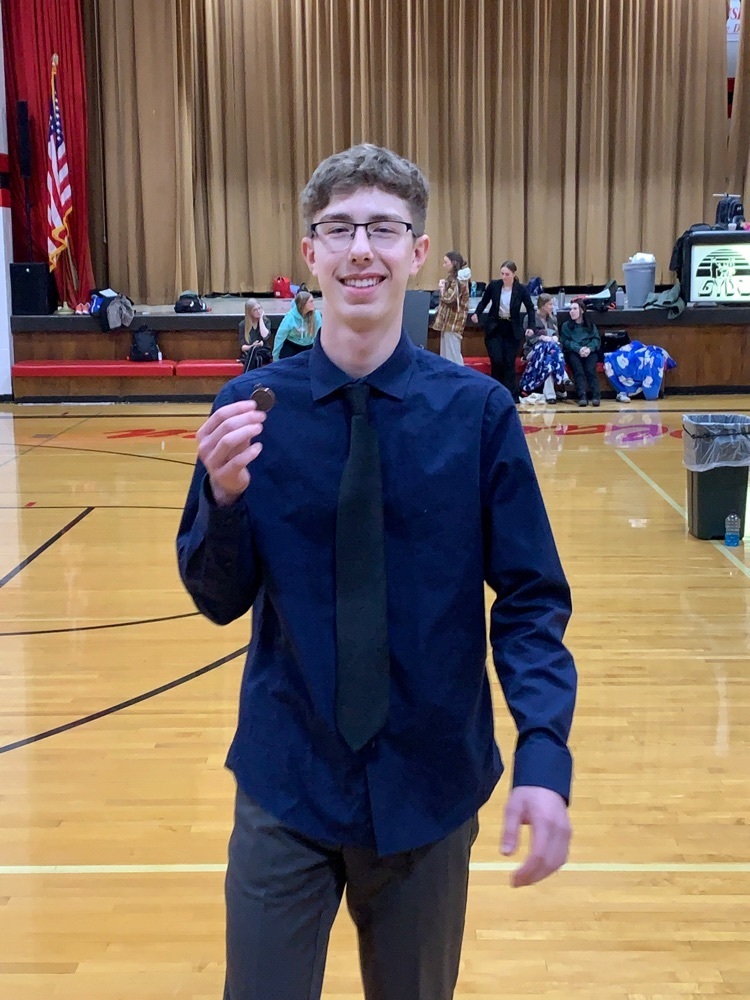 The creative writing class created a mystery for the 5th graders. The 5th graders used clues presented to them to figure out who had kidnapped Mr. Sorenson! Good job Virginia, Juan, and Jolee!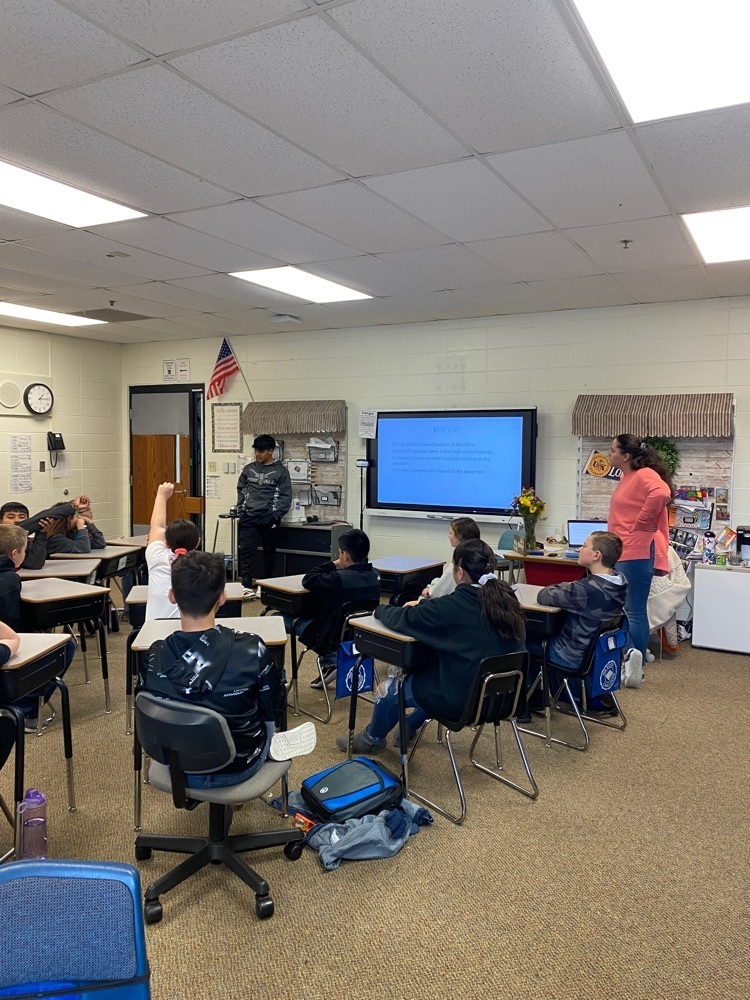 Brayan C. made Serious finals at SPVA!
Kobe N. made Entertainment finals at SPVA!!
Mason T. made persuasive finals at SPVA!
Chase County speakers are prepped and ready to perform at SPVA! Go Longhorns!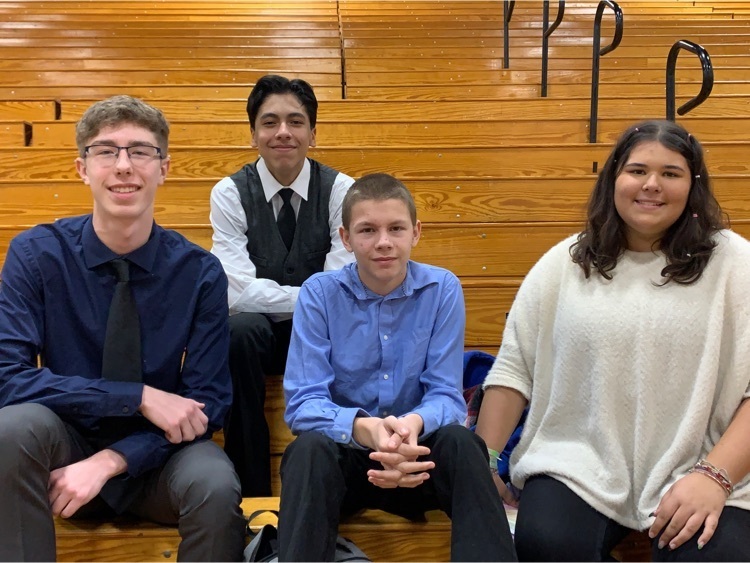 Today was TWO FUN!!🎉💓

Happy Two-sday!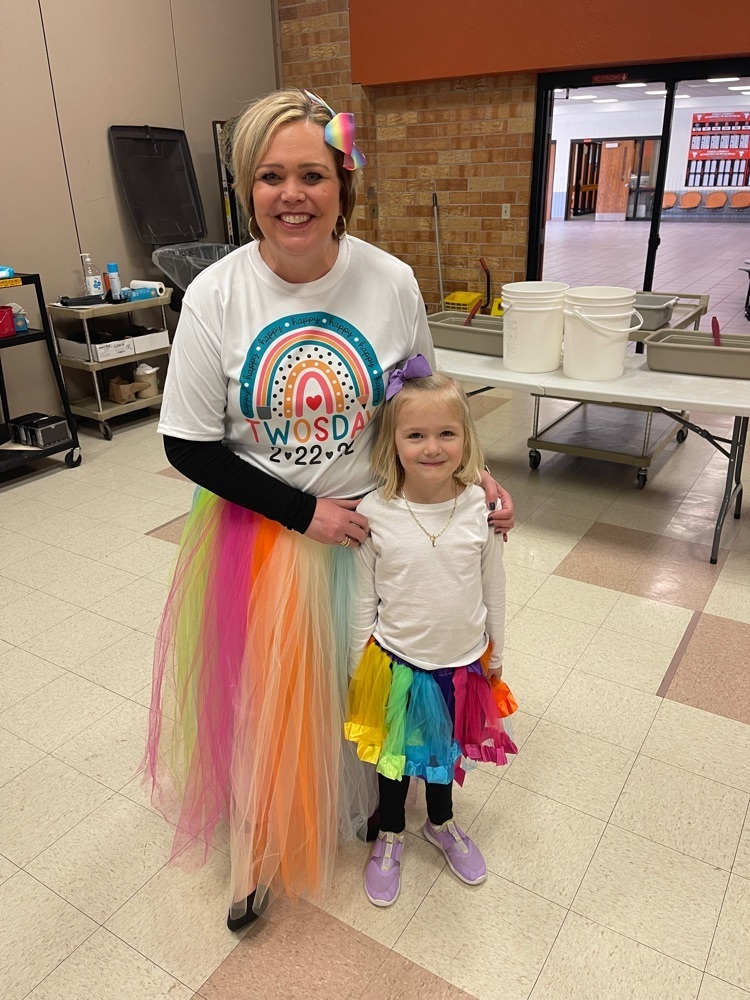 Boys Basketball team defeats Morrill 55-50 in first Sub-district game. They will play Bridgeport Tuesday at 5 p.m. in Bridgeport.

Last week Spanish 1 students created their own town maps and used them to practice giving directions!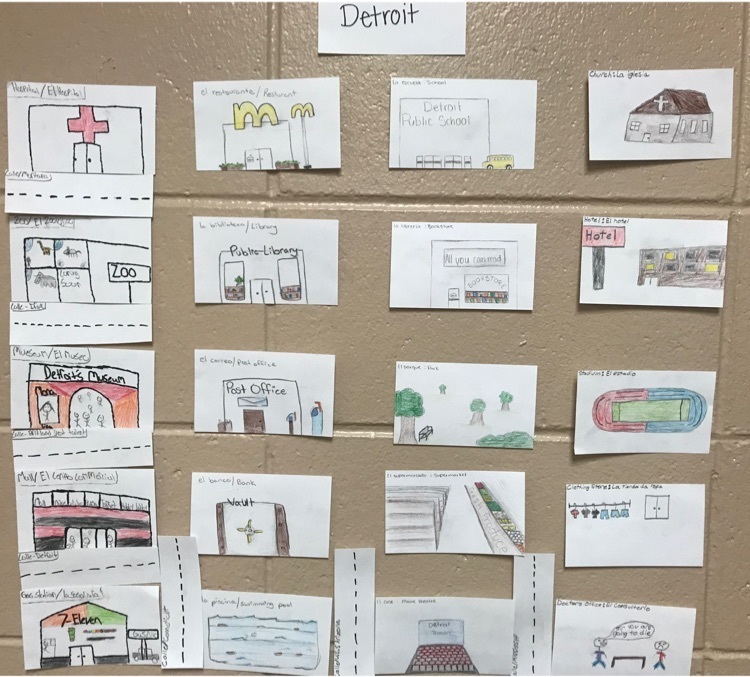 High School Art II students create mirror etchings.